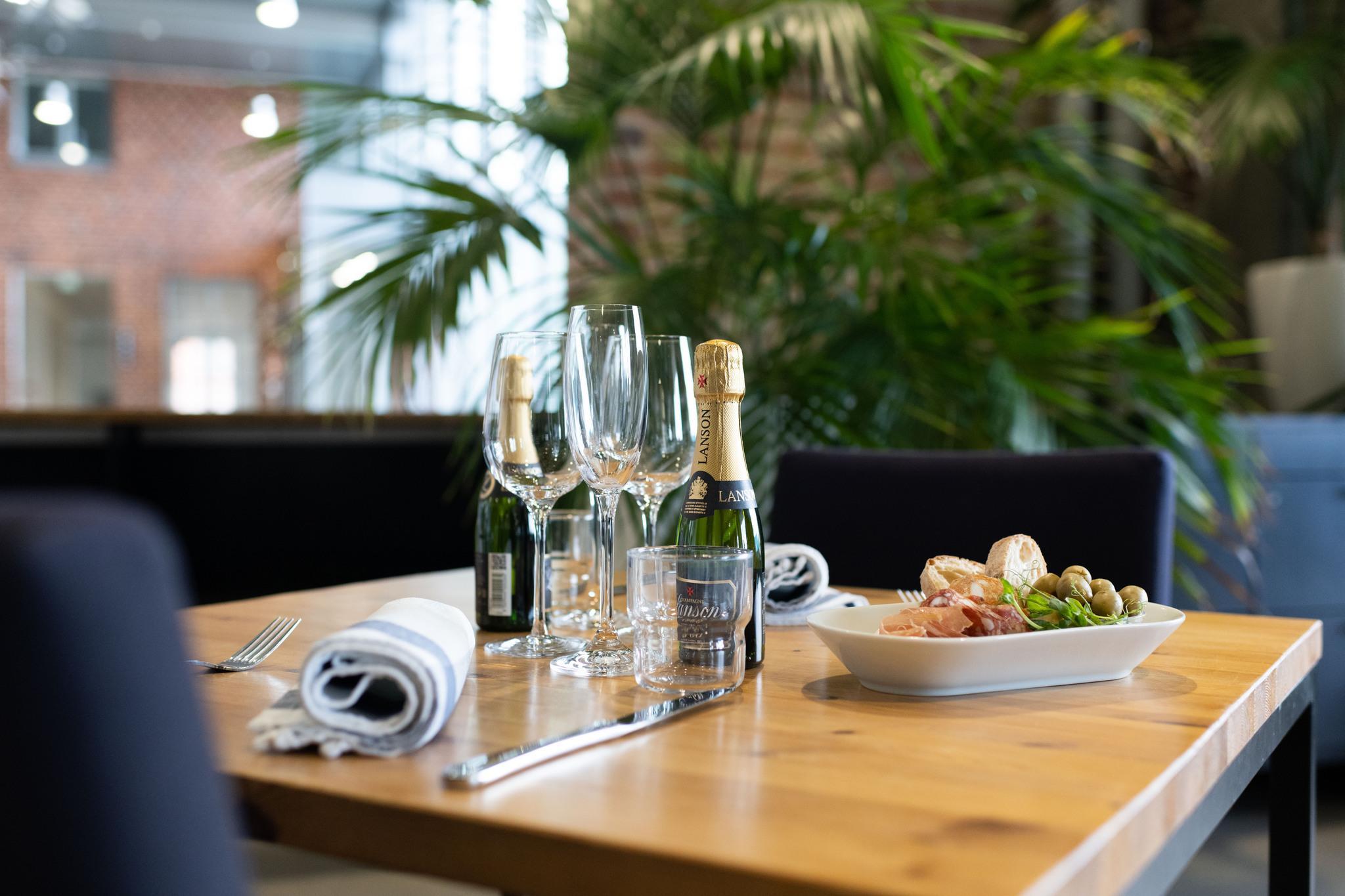 Restaurants at Art Factory
Art Factory has two restaurants. Fabriken and Sinne Porvoo.
Fresh salads and a tasty lunch buffet waits you at Restaurant Fabriken. Lunch is served on weekdays from 11 a.m. to 2 p.m. Fabriken is also responsible for half time catering at events.
One of the best restaurants in Finland, Sinne Porvoo, is located at the Art Factory and offers its customers high-quality, local produced food. It has been awarded a joint Nordic Ecolabel, the Nordic swan.