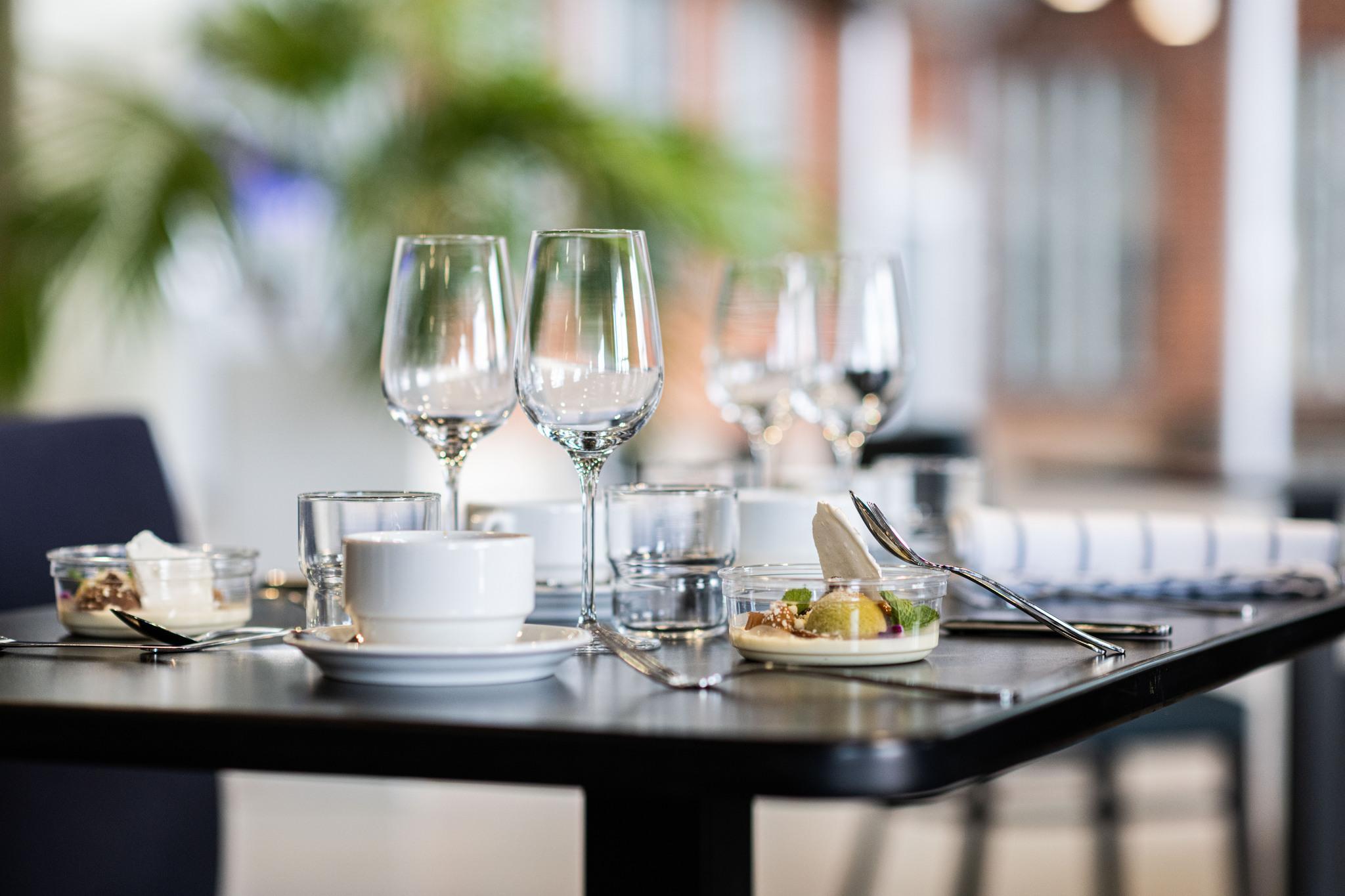 Catering at the Art Factory
It is possible to arrange meetings and events for up to 2000 people at the Art Factory.
Restaurant Fabriken is responsible for event and conference catering at the Art Factory. At Fabriken you will find fresh lunch dishes prepared in the restaurant's own kitchen. Lunch is served on weekdays from 11 a.m. to 2 p.m. Fabriken is also responsible for half time catering at events.
Groups under 100 people can enjoy local food at one of Finland's best restaurants in Sinne Porvoo. The food there is prepared with great passion, from the very beginning to make the taste experience unique.
More information:
myyntipalvelu@taidetehdas.fi
+358 50 564 8776